Got this "invitation" from Mei Mei and S.H.E. to sing K at Neway. No doubt I

dislike

going K on

Saturday

, but since I am going to

Bon Odori

at night, so nevermind
la
.
Ella

again

absent

. =.=''
I reached there quite late 'coz I eventually

forgot

that I have to go out with them. Wei Chie called me but I was like, just woke up. So I asked them to go there first. Meet them at Food& Tea and saw Wei Yuan there, becoming

light bulb

to Kenneth. XD
I was like freaking hot, but Wei Chie and Mei Mei were wearing long sleeves. WTH. No need until
gap
like this
gua
... XD
Overall, we didn't sing any English songs, and Mei Mei

slept

after all her Jay's songs.
Not bad singing with

Wei Chie

, 'coz he said our voices can

match

.
But pity Wei Chie also, 'coz whenever Jordan and I sing, sure cannot hear his voice already. XD
Jordan and Mei Mei.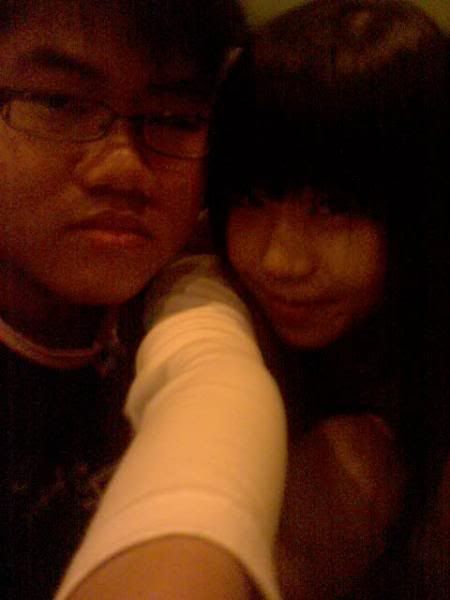 Mei Mei and I.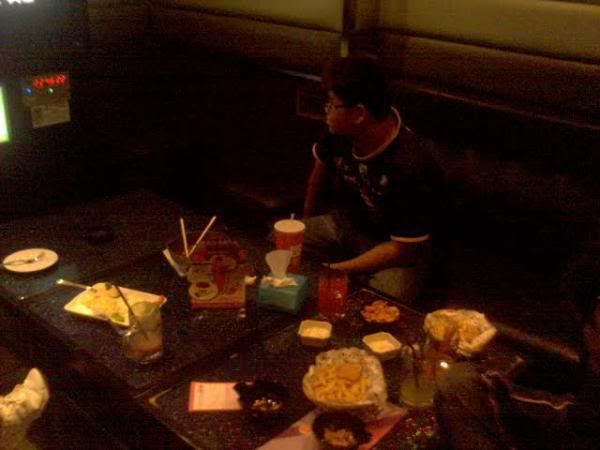 Random.
Jordan love the mic till don't want to let it go. XD
Don't know what song...
Peace. =)
More pictures to be uploaded. Still have to grab from Wei Chie's phone.