Eventhough, we didn't watch it on the same day, but, it's the same group of people going out. lol.
Cally, Siew Lee (which is the blogger), Yoon Hung, Ching Jia, Wooi Liam, and Hao Ting.
But it's always

odd number

when we go out.
We watched

Wanted

at KLCC first, Hao Ting didn't join us. We have

Pizza Hut

as our lunch. 3 of them- Yoon Hung, Wooi Liam and Ching Jia can really eat. They ate..

chicken wings

, don't know how many slides of

pizza

,

bread stick

and a cup of

drink

. And if Im not mistaken, we ordered 1

large

and 1

regular

pizza. But, I dislike KLCC's Pizza Hut. haha. Ching Jia knows well how to use the knife to cut the chicken wings.
Random.
and.. the funny face of Ching Jia. LOL.
Yummy...
2 of us.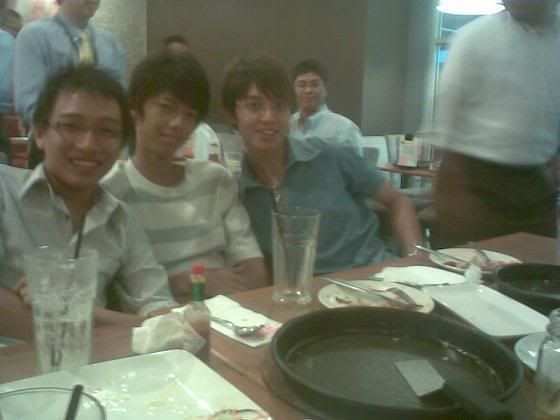 3 of them.
Ice cream... =)
Heading to the cinema..
Yoon Hung, why so emo? XD
Wooi Liam.
Random.
3 bachelors. hahaha.
Overall, Wanted is a nice show. haha. Angelina Jolie very very very YENG! haha.
NEXT

. We went all the way to

Pavilion

to watch

Get Smart

, since TS is showing at quite late. It took us for like

1 hour

to reach Pavilion. And... to get over this kind of

boredom

. This is what we do. XD
Camwhore! haha. Can notice Cally's hair? It means that, this should be the latter one. =p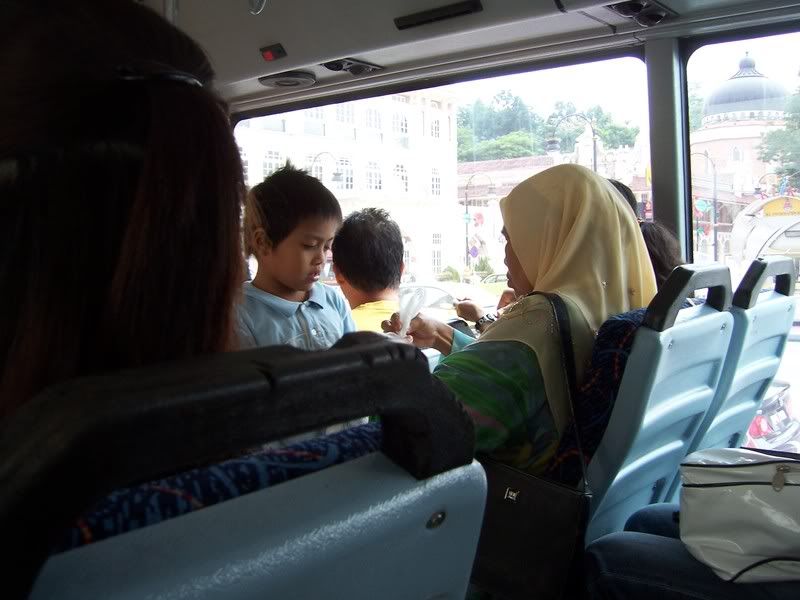 The little kid that looked at us whenever we tried to take pictures. haha.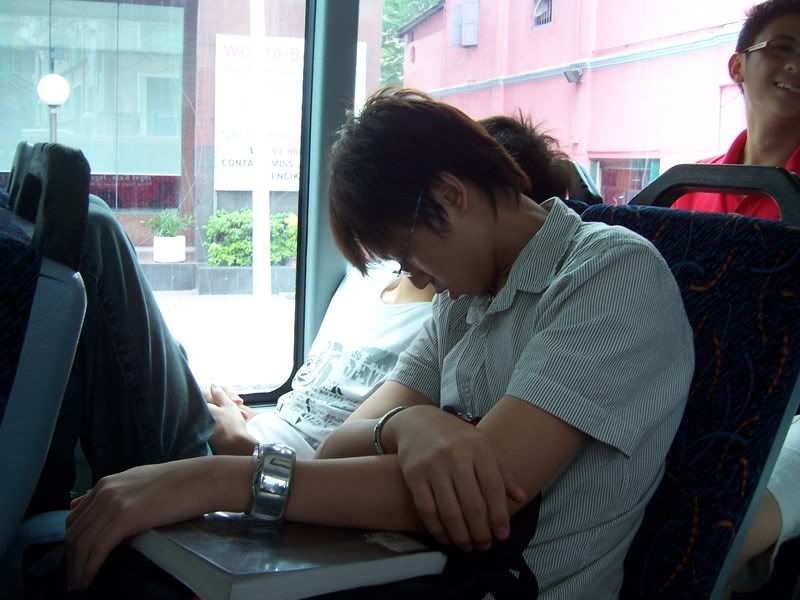 I think they are too tired... =p
OMG. Almost get caught by Wooi Liam. XD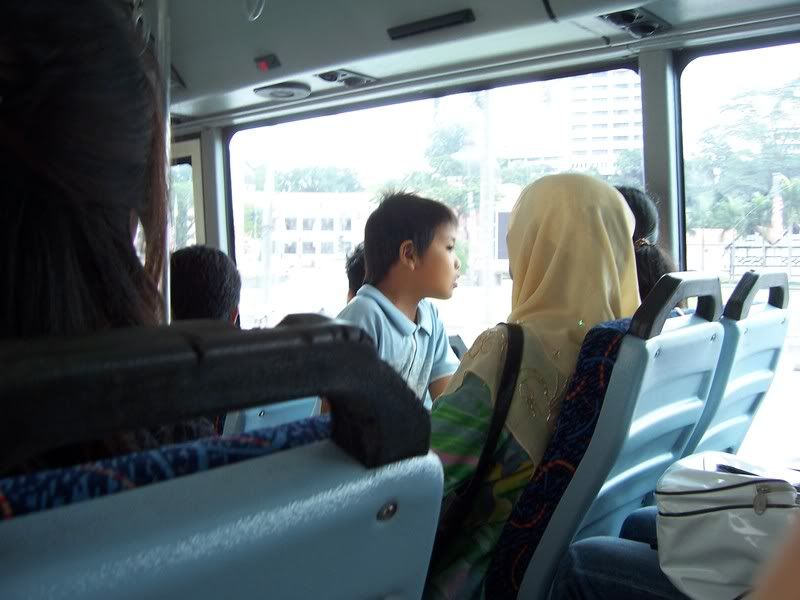 And.. he's so cute. haha.
Hao Ting was right behind me. But, he woke up before I manage to capture his picture. haihz. WASTED. XD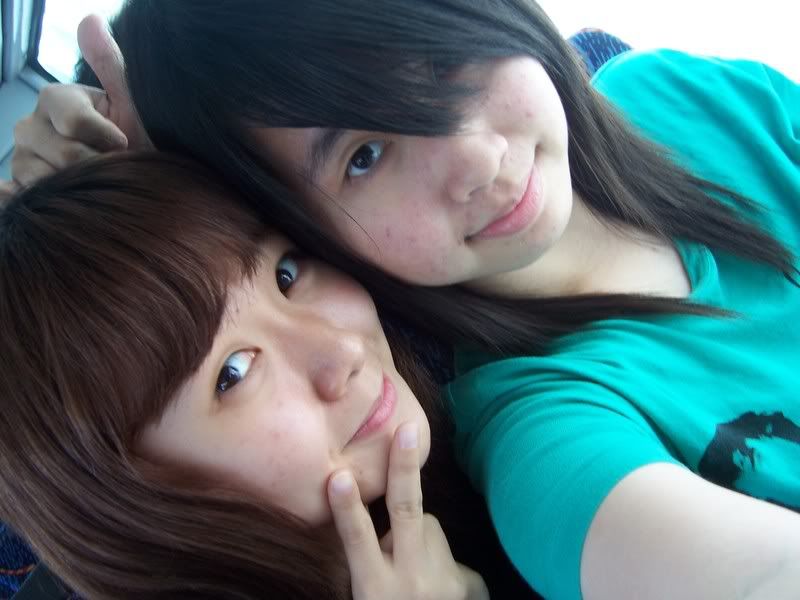 His hand behind us.
The place that I used to pass by...
Upon reaching Pavilion, we headed to cinema for tickets. The lady was too kind to let me purchase student tickets without showing ID card. Our cards were with Mei Mei since at first we thought of going TS. Next, search for some foods. Cally and I were starving all the way.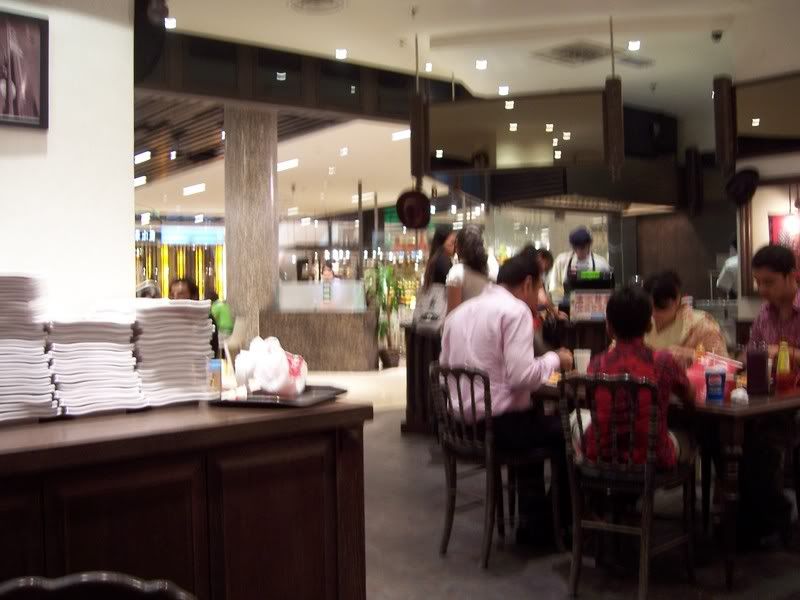 The Western food stall at food court.
Too sien.. waiting Cally to come back from washroom.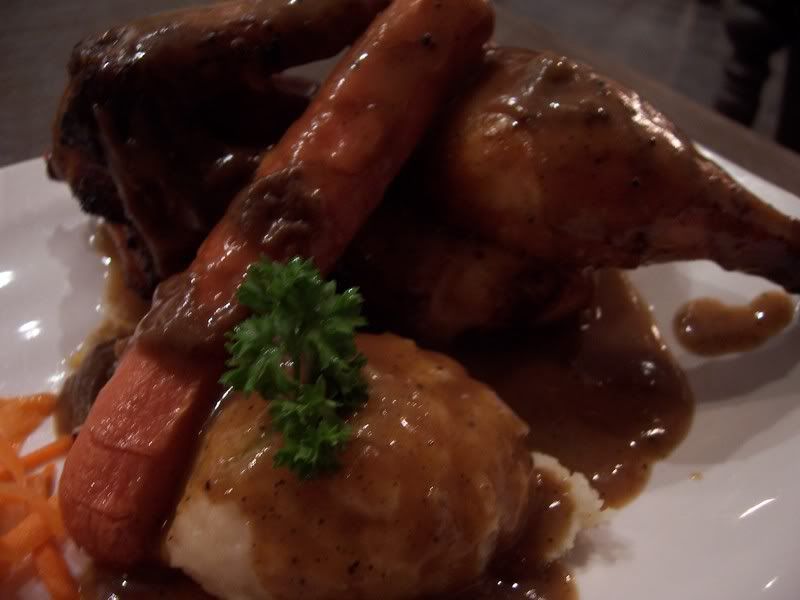 My order- Black pepper chicken.
It's delicious and affordable. Go try it out! XD
Cally's order- Fish and Chips. A nice one also.
Since 3 of them ate their lunch, so only 2 of us were eating there. I know it's quite full that time, but I still wanted to have pop corn while watching Get Smart. haha.
While going back, we choose to walk from Pavilion to KLCC and take LRT.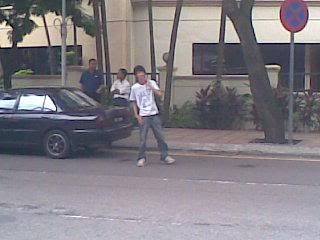 Wooi Liam while crossing the road. He was the only one who hasn't cross yet. XD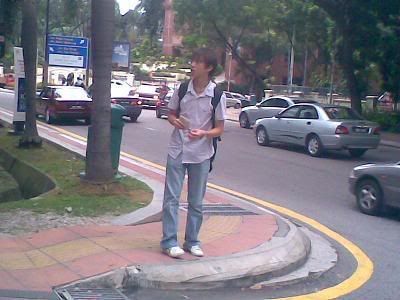 Do he look like tourist? haha.
Not to mention the train station was

packed

.
Get Smart is no doubt a nice show. =)
Looking forward to watch movie again with them.
-End-