Majlis Anugerah Cemerlang, SMK Puteri Titiwangsa
05/04/2008
I thought this year I would miss this event, but I still able to join it.
Eventhough it's a very boring event, however, it's a memorable one.
You will never forget the prize you get, the wishes you get, and the proudness you feel. =)
Even you will nervous until you forgot to bound, or forget to shake hand, even forget to smile at the VIP, you will still feel happy.
And...
Even it's just a trophy, a cert and a RM50 voucher you got.
Two NS friends actually came to the event, which I was quite suprise about it.
Our "Tokoh Pelajar" goes to Miss Yuek Che.
"Pelajar terbaik SPM" and "Pelajar terbaik SPM aliran sains" go to Miss Vivian.
Congratz to both of them. Though I had known this earlier, still feel so proud of them.
This kind of event it's best to have lots of friends gather altogether to take pictures!
Especially with the "jubah" on us.
My school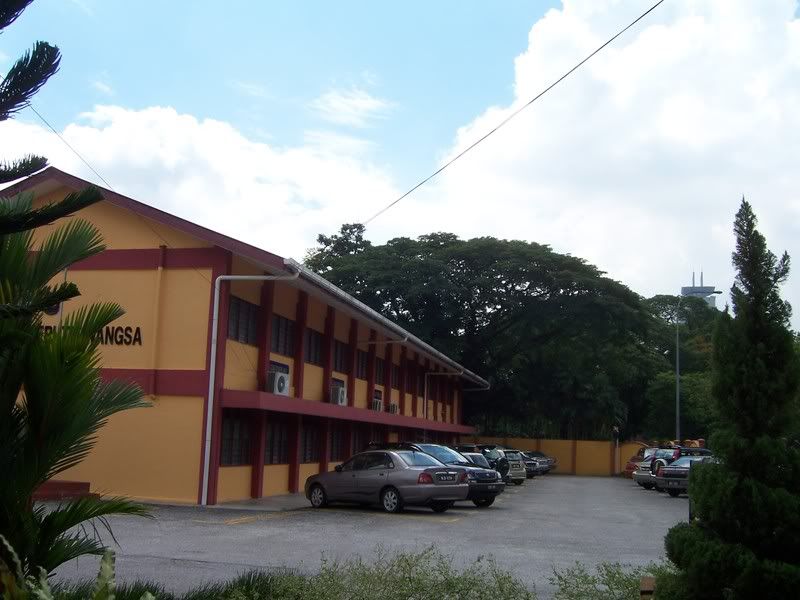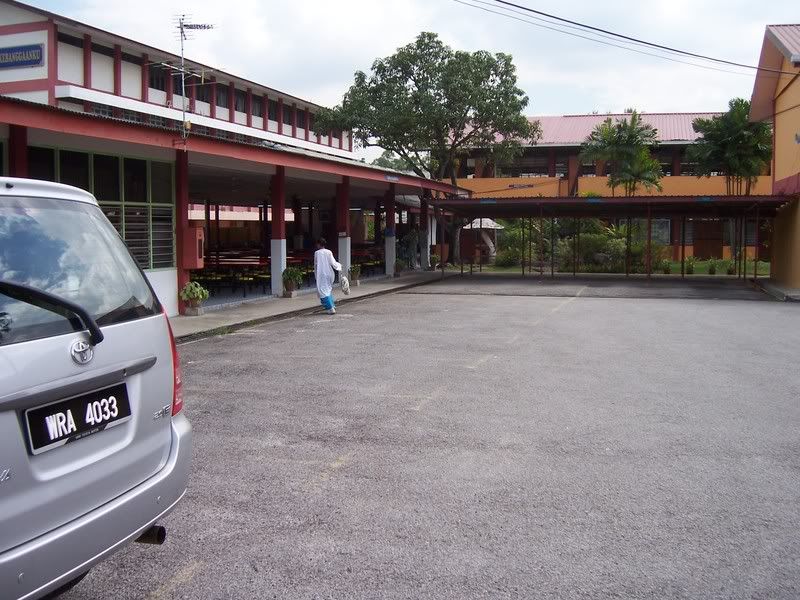 All of us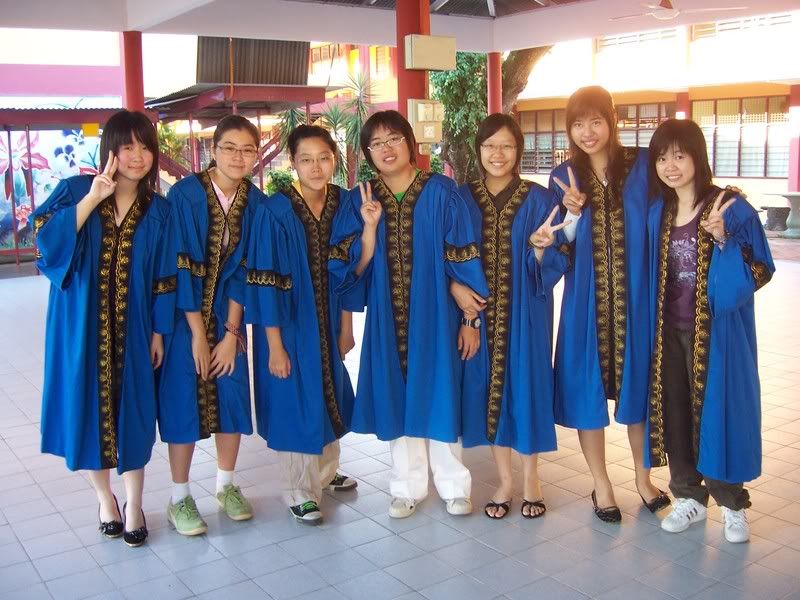 With Ah Sok, Seow Yen
My grandson, Vivian
A picture with her
With my son, Xin Ying (p/s she's tall)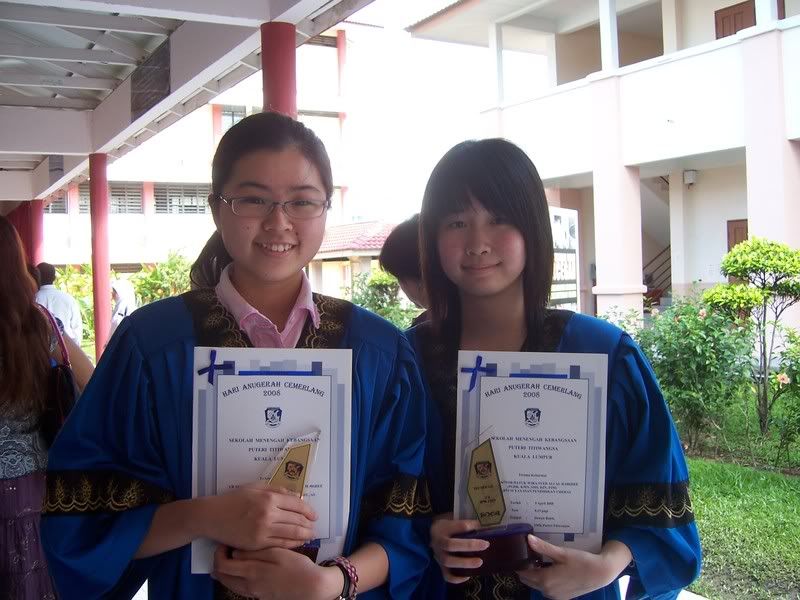 The ever sexy Eveline (XD)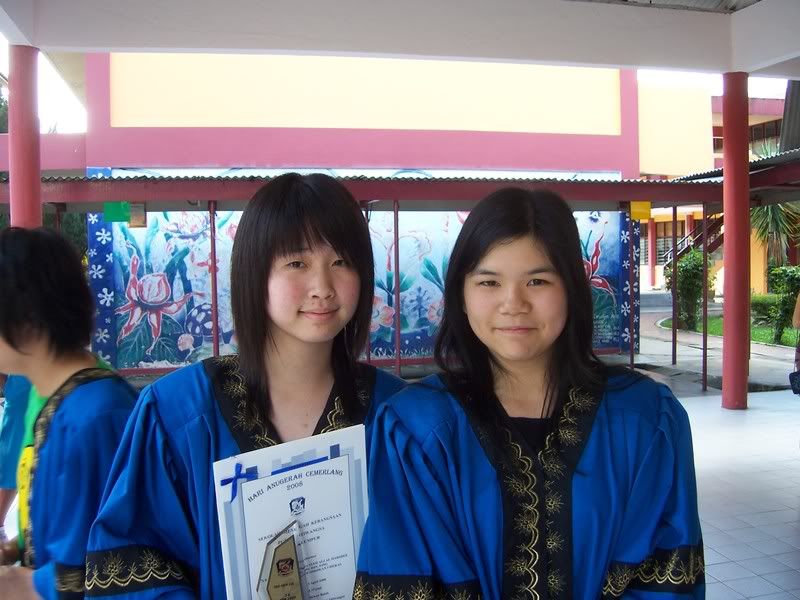 My lou dao,Chiew Yen (holiday for NS)
Another tall one, Wei Wei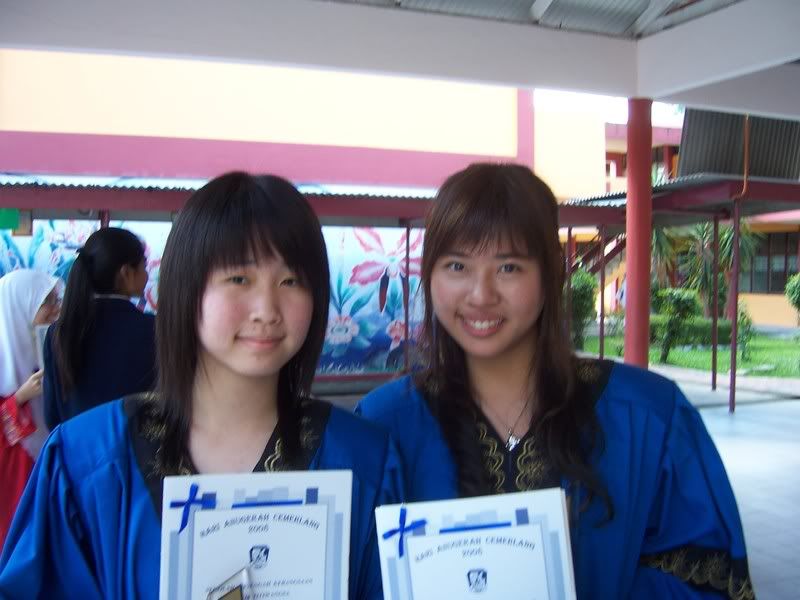 Irene, Me, Wei Wei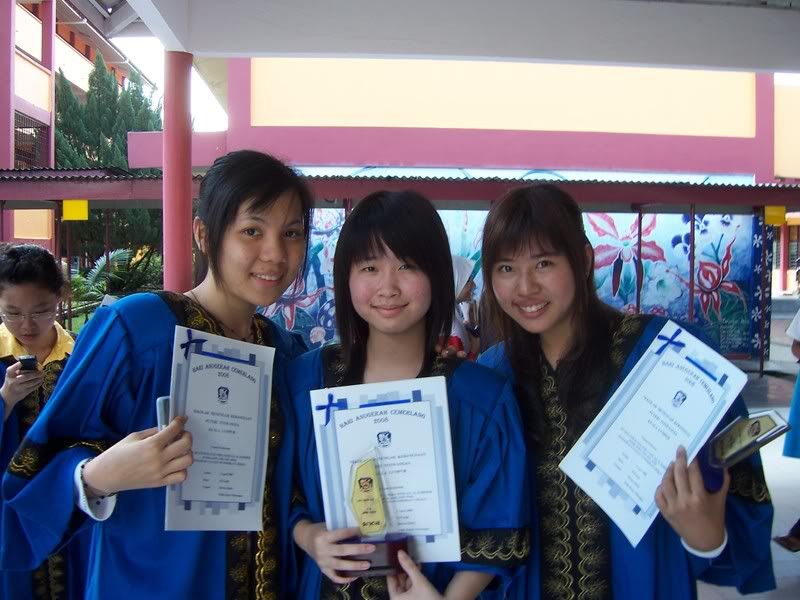 With Lai Lai, Sook Yee (NS as well)
Two smart students, Yuek Che and Vivian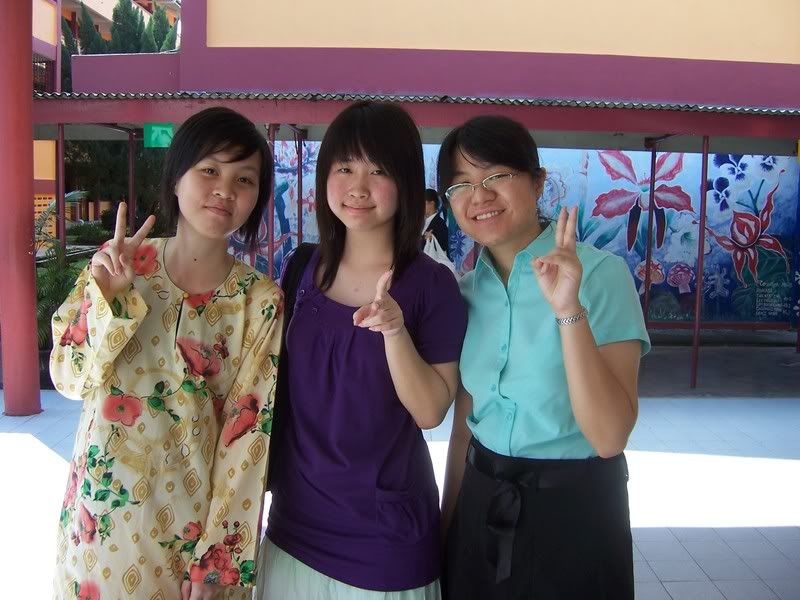 Oops.. Sorry la my bf,Ain for taking this photo!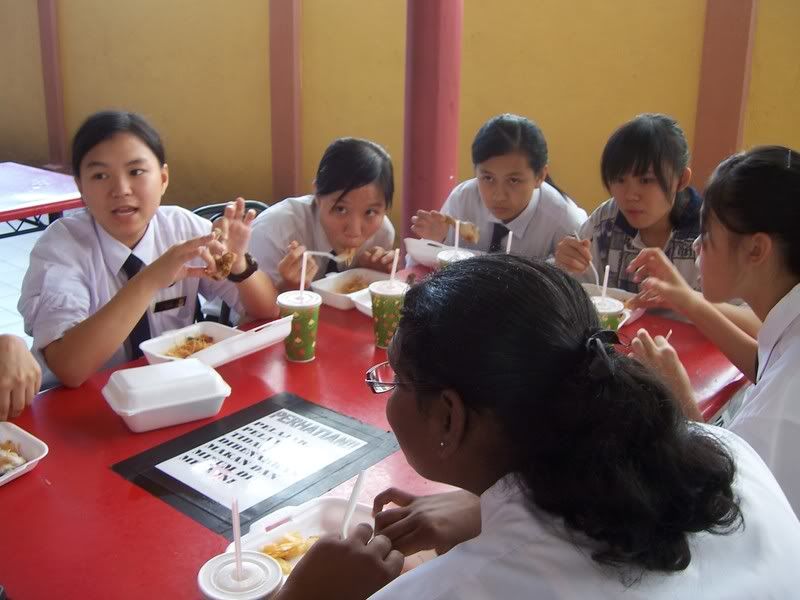 Come hug! Yuek Che, Ain, Me, Wai Yee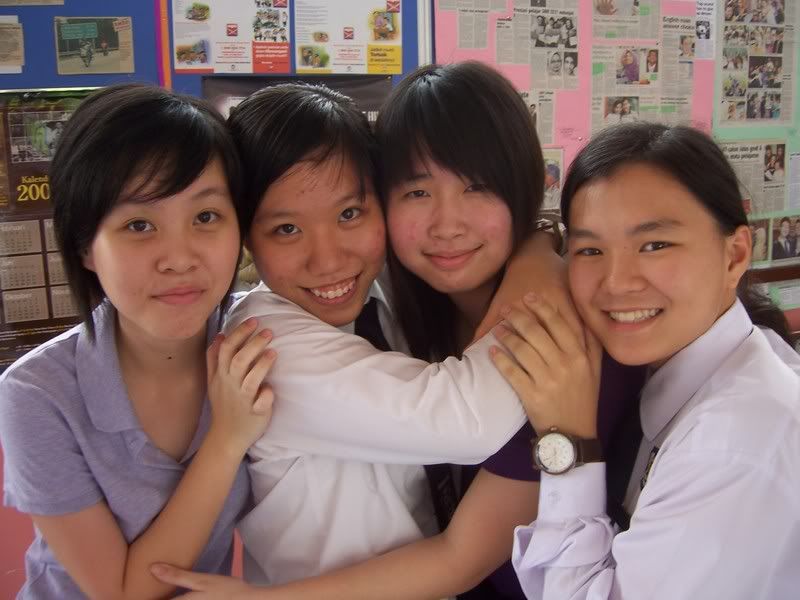 It's me before going back!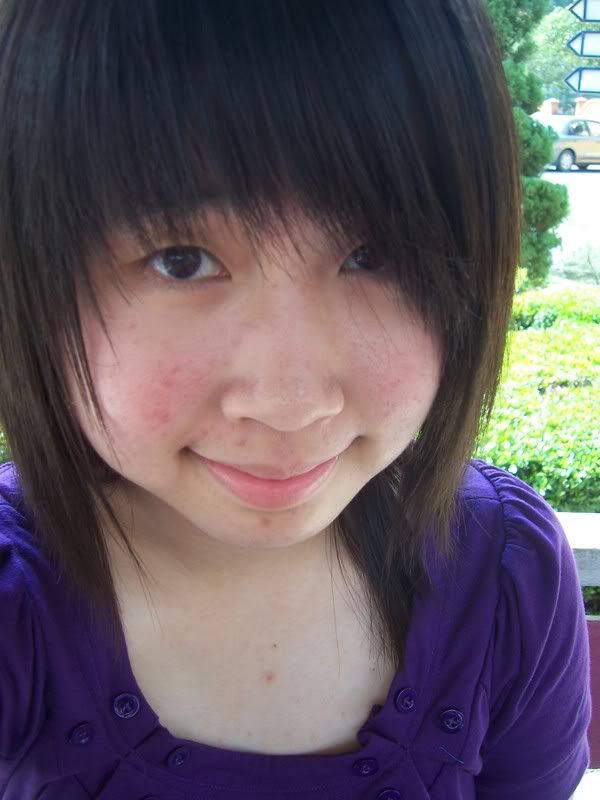 Due to some reasons, pictures which contain Sook Peng's face cannot be posted. haha.