Well.. basically I had forgotten the sequence of activities happened for these 3 months. So, don't blame me if I ever update not following the sequence.
I joined the

SMS

- Science and Maths Society. I don't actually know why I wanted to join, I think, it's for the sake of joining a society. I might as well go join

Chinese Society

then. =( But I didn't. I will be too

busy

then if I did that.
The SMS was having this

Science Exhibition

annually. According to my seniors, they said, this was one of the

biggest

event this society, which I found out to be...

speechless

. hehe.

Public Relation

should

work hard

on it I guess. =p
I was in Group..................... 7, I think. Who cares. It's a

PHYSICS

booth. Yeah, and Im not taking Physics for my A-Level. BUT, Physics is no doubt a

fun

subject to learn. And, it's a fun booth too, besides the volcano eruption which I had done it during form 4, and

it's not exciting

. Ooops, Im just telling the

truth

.
Im quite glad that Im in this group, nice seniors and groupmates. And our current president, Bala is also in our group, but he can't remember people's names.
I like the

frog disecting

! haha. Not really saw the whole process, but the person damn geng.
I did the

medical check-up

as well. Hmm... overall the person said quite okay, but

low blood pressure

? If Im not mistaken. Thank god my muscle still there.
There's other booth like.. the

SEX

education booth,

Maths

booth,

Computer Science

booth,

Astrology

booth and

Food and Souvenirs

booth.
Cally and her groupmates. She was in Computer Science group.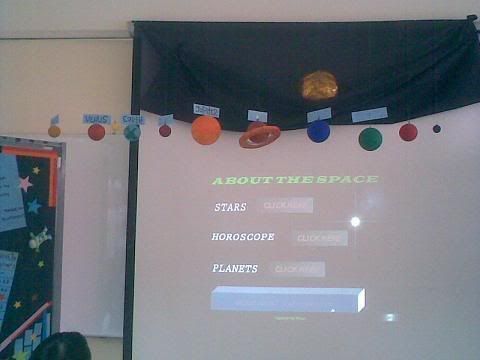 The Astrology thingy. The horoscope explanation was........... no comment. haha.
Sex education booth.
Physics booth. The guy was trying a quite fun activity.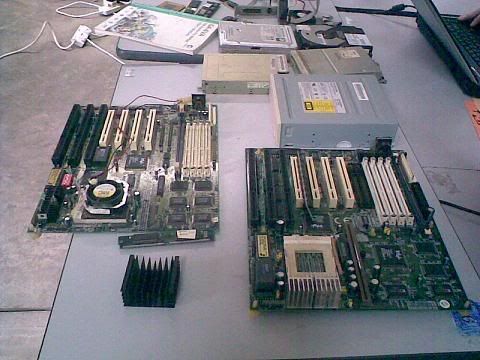 Hardwares for Computer Science booth.
Mei Mei with her "Warning" board. She was promoting our booth.XD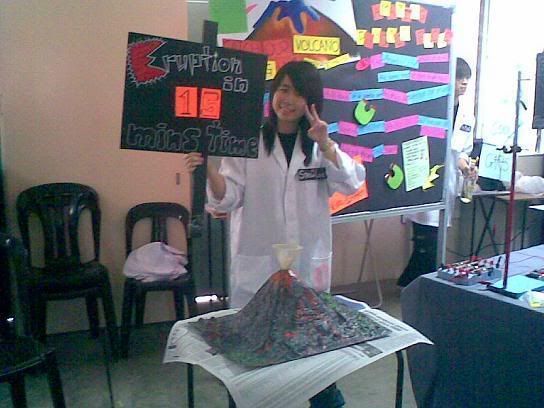 Ya. It's me with the volcano thingy...
I went back earlier 'coz I went to

Times Square

to shop. haha. To shop for OO Nite if Im not mistaken.
-End-